6 leftover brisket recipes, no brisket is a waste!
It is so true as whatever is left over from a brisket dish can be used to make a whole lot of snacks that are nutritious and fun to eat. Beef, being the principal ingredient used for the preparation of brisket recipes, has a way of improving the taste and nutritive quality of the leftover briskets when used alongside other condiments. Journey along with this post as you learn six leftover brisket recipes that you can make of your remaining brisket meals.
1. SALAD

Brisket salad is a tasty delicacy that can be made of leftover beef brisket and can be enjoyed any day, any time and anywhere! It is belly-friendly, so you don't have to worry about running to the gents or ladies after the meal, and most of all, its stepwise manner of preparation makes it a handy snack to prepare at your convenience.
INGREDIENTS
Three-pound beef brisket
One tablespoon olive oil.
Three-quarter cup dried cranberries
Three ears of corn
Large bunch kale washed rinsed and dried
Half  cup diced onion
Half cup French fried onion bits (for Topping)
Salt and pepper to taste
PREPARATION
Start by preheating your oven to 400°F.
Spread out a baking sheet, place corn, drizzle with olive oil and season with salt and pepper
To coat everything, roll ears or toss loose kernels around a bit
Leave to roast for not more than 15 minutes in the oven until it softens and starts turning lightly brown in places.
Set aside to cool, then use a sharp knife to shear off kernels and place the mix in a large bowl.
Rip off stalks and veins of the kale
Cut into small pieces.
Just before you add kale to the salad bowl, massage it gently to soften it. You can achieve this by
squeezing it into fists.
Add your dried cherries and red onion.
Chop or shred brisket into bite-sized pieces and add to bowl. Toss everything around to have the perfect
mix.
2. HASH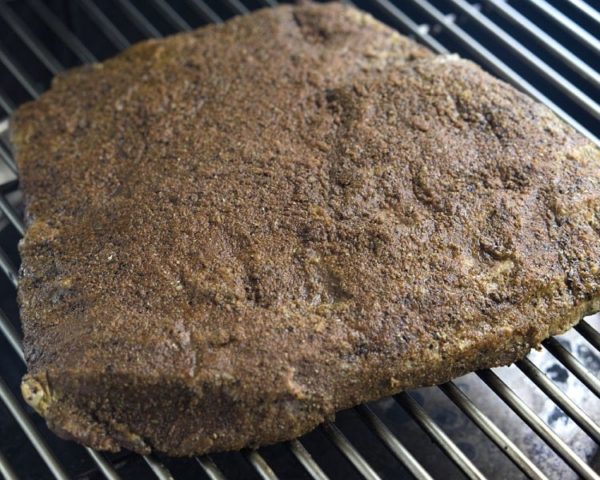 Hash is a delicious way to enjoy leftover brisket. The most exciting part of it is that It can be served as a breakfast or brunch item, and can also serve for dinner. Hash is also a quick, easy, and a perfect treat for meat lovers.
Total Time: 40 mins
Preparation Time: 15 mins
Cooking Time: 25 mins
Ingredients
2 cups barbecue beef brisket (chopped)
One small onion (diced)
One bag/32-ounce hash brown potatoes (diced)
1 to 2 cloves garlic (minced)
Two tablespoons olive oil (more if needed)
One teaspoon salt
One medium red bell pepper (seeded and diced)
4 to 5 large eggs (double amount if needed)
1/2 teaspoon black pepper
PREPARATION
Heat olive oil in a large pot.
Add and cook onions over medium heat for 3 minutes, until translucent.
Add garlic, and diced red pepper. Cook for 1 minute.
Add potatoes and cook for 15 minutes, turn or flip with a flat spatula every few minutes so that all ingredients can be brown evenly.
Remove every excess fat from your brisket and shred into smaller pieces; add to pan with potatoes, garlic, and peppers.
Add your salt and black pepper and cook for an additional 5-7 minutes until beef has browned and potatoes are tender. Remove from heat and keep warm.
Cook eggs over easy or over medium heat, but make sure it is well scrambled, poached, or well-done.
If you'd like to add barbecue sauce, warm in ​a microwave for about 30 to 1 minute, then stir.
Top with cooked eggs and serve.
3. STEW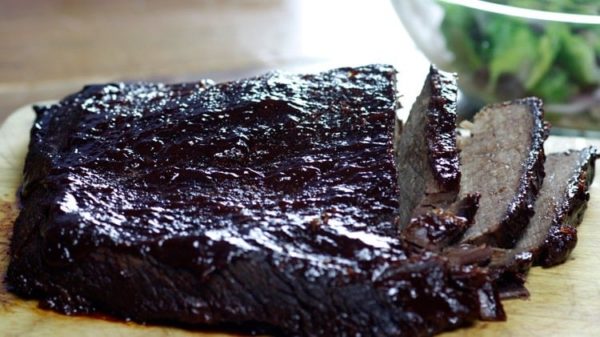 Picture a scenario where one morning, a group of friends gives you a call, telling you to expect them in 30 minutes. What! Thirty minutes! Now you get so confused, as you wonder what you could put together in thirty minutes, and then Tada! You remember that you have leftover slices of briskets you had for dinner.
Amongst the myriad of options available while using leftover briskets; for instance, you could heat those leftover slices and serve some lovely brisket breakfast, or perhaps you could make a thick sandwich. However, if you are expecting a group of friends, you may want to stretch those pieces of meat in different dishes so that they can serve a larger group. In that case, a stew is a way to go.
Making stew from your leftover briskets could save you lots of time. It's quite simple; just cut your brisket into smaller bits, add to your beef broth and add some vegetable.
Below, you would find further directions for making the perfect brisket stew recipe.
Recipe
3 – 5 cup(s) brisket, cut in 1 – 2 inch cubes
One onion, rough chopped (cubed)
One can green beans (14. 5 ounces, drained)
One green bell pepper (chopped)
Two teaspoons Tony Chachere's Creole Seasoning or any Cajun Seasoning (optional)
Two can(s) diced tomatoes – 16-ounce cans with juice
6 – 8 cups water
One can of lima beans (14.5 ounces, drained)
One can of sweet corn (14.5 ounces)
One teaspoon black pepper
One teaspoon powdered garlic
Olive Oil
Celery
Carrots
PREPARATION
On a chopping board, cut brisket in 1 – 2-inch bits, make sure you slice against the grain and set aside in a large bole or dutch oven.
Heat some oil in a big pot, feel free to use any oil, although, I prefer to use olive oil.
Add your leftover brisket
Chop onion and green bell pepper and add to the already chopped briskets
Add all canned vegetables, and water to the pot except cream of corn.
Add all seasonings (pepper, garlic salt, and Tony Chachere's Creole Seasoning).
Boil the stew on low or medium heat for 15 minutes.
Cover the stew and then boil for another ten more minutes
Add corn cream to enable your stew to thicken
Serve with cornbread, saltine crackers, rice or pasta!
4. TACOS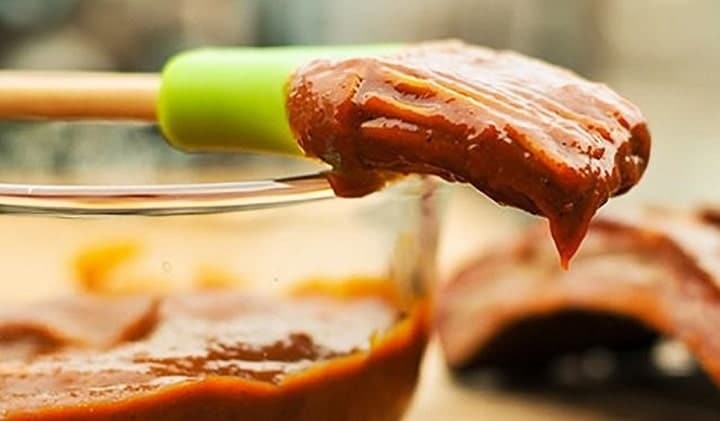 These are my favorite any day! Smoky brisket tacos are super amazing and are a top notch with leftover brisket! Isn't that exciting?
Why eat slices of smoked beef brisket alone in a best electric smoker when you can add chunks of it on a warm corn tortilla and lace it with smoked, creamy avocado, tomato salsa, crunchy onions, and herbaceous cilantro? Asides these benefits, Tacos would also help you to serve a crowd and save some dollars.
Preparation Time     15 minutes
Cook Time          10 minutes
Total Time          25 minutes
INGREDIENTS
1/4 cup beef broth or water
1 pound cooked beef brisket, shredded or chopped
One teaspoon granulated garlic
10-12 corn taco shells or flour tortillas
One teaspoon ground chili powder
Three green onions, sliced
Two teaspoons ground cumin
1 cup shredded cheese – cheddar or Colby jack
Salsa, Sour Cream, Cilantro for garnish
PREPARATION
Place a skillet over medium-high heat. When hot, add your brisket in a best offset smoker, add your broth or water and seasonings.
Stir until well and evenly combined. Cook for 8-10 minutes or until heated thoroughly.
Meanwhile, start heating your taco shells.
When done heating the shells, you can start filling the taco shells with brisket and top with cheese, and all your desired garnishes.
5. RAVIOLI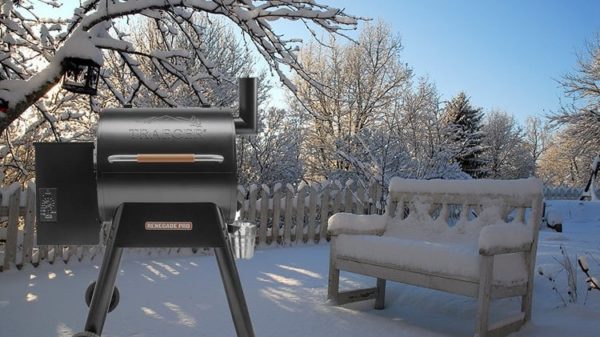 Ravioli are the perfect way of using brisket leftovers.  You only need two things; fresh egg pasta, probably placed in a freezer and pasta on Amazingribs.
Beef ravioli with parmesan
Instructions
When chilled, the braised beef's liquid would solidify into a jelly – it will melt as it cooks and ensures that the filling is moist. If you have leftover dough, make it into noodles, dust them with flour and dry them in loosely shaped bundles. Put them in zip-lock bags and freeze to use later.
For the pasta:
Ingredients
300 grams plain (all-purpose) flour,
Three large eggs, at room temperature, plus one more for sealing the ravioli
¼ tsp fine sea salt
500 grams of leftover braised beef and onion
80 grams unsalted butter
30 grams freshly grated parmesan, plus freshly shaved parmesan for serving
Freshly ground pepper
PREPARATION
Mix the Flour and salt in a bowl
Whisk three of the eggs and add to the flour
Mix to make a rough dough that's neither sticky nor dry. (Note: If it is too sticky, add a little more flour. If it is dry, you can mix in a little warm water.
Knead the dough briefly, then wrap it in cling-film and leave for 30 minutes.
Take 350 grams of the chilled braised beef chop it. Mix it with 30 grams of grated parmesan and some ground pepper.
Whisk the remaining egg and divide the dough into six pieces.
Make sure you try to work with one piece at a time and ensure you cover the rest so it won't dry out.
Use the pasta machine to knead the dough, fold into thirds, give it a 90-degree turn, roll again and repeat until you are satisfied that it's smooth.
Then, roll it thinner by narrowing the notches of the machine, until you have a small, long sheet.
Spread the pasta sheet on a flat surface and use a ruler and a fluted rolling cutter to trim till it's 8cm wide.
Try to use a small pastry brush to brush egg very thinly along the long edge of the pasta sheet and also between the mounds of filling, then fold the opposite corner of the dough over the filling, to cover it.
Use the sides of your hands to seal firmly and the press out as much air as possible.
Use the cutter to cut between the filling to separate the ravioli; press the edges again, to make sure the ravioli is well sealed.
Repeat this process all over with the remaining filling and pasta dough.
Cover the prepared ravioli with a dish towel, to prevent them from drying out.
Heat the butter in a small pan until it becomes pale brown and smells nutty, then warm the remaining beef and onion mixture.
Boil the ravioli in batches, in a large pot of salted water, until they float to the surface.
Drain the ravioli, then put them in a shallow bowl. Use a spoon to add some of the sauce on top, then drizzle with melted butter and; lace parmesan over each of the portions.
Serve immediately.
6. SANDWICHES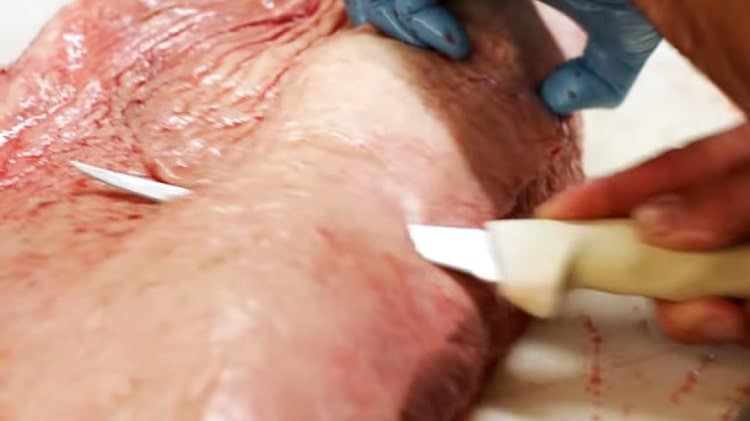 Sandwiches are another fantastic way to use your leftover briskets, not only is it very tasty and delicious, but it's also an easy recipe to make.
This sandwich is always the favorite of many people, and I do hope you would enjoy it too.
Without much ado, let me get to the steps
Preparation
Warm up your leftover brisket. You may find it more comfortable in a pan, placed on a stove, slowly. If your meat has been in the fridge, the juices from any fat will re-hydrate your meat.
Once you are done warming up your meat, place the beef in a plate, wipe out the pan, and get it nice and hot for cooking your sandwiches.
Lay out your bread and distribute the butter on one side of both pieces. Turn the bread over and use the other end that isn't buttered to build the sandwich.
You can add a layer of Dijon mustard to the inside of the bread (the side that isn't buttered). It will help to add flavor and acidity to contrast the richness of the meat.
Place sandwiches on the hot skillet and make sure it is covered with a lid, cook for 3-5 minutes on each side until your bread turns golden, then flip. Cook another end until they are all round and equally golden and crispy.
Cut in half and enjoy!
There you have it – five of the most amazing and delicious left-over brisket for your consuming pleasure! More important to note is that each of these combinations of brisket has medicinal and nutritional value on the body. Reputable nutrition bodies such as BeefNutition.org confirms that brisket diets are rich in proteins, minerals, fat, and vitamins such as vitamin B12, vitamin B12, niacin, and riboflavin. The recent study by Texas' A & M scientist further corroborates its medicinal significance, especially for its oleic acid content which is an effective regulator of cholesterol levels in the body. So whatever combo of brisket attracts your fancy, just go for it and be sure to have a delicious and appetizingly nutritious meal.